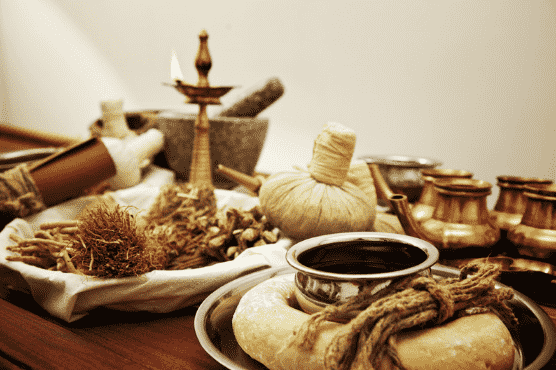 Ayurveda literally translates to 'The Science of Life'.
Jane and Pat fell in love with the Ayurvedic way of living on their many trips to India and subsequently Jane trained in many of the Ayurvedic treatments.
Ayurveda is an ancient holistic medical system from India based on achieving physical and mental harmony with nature.
All things in the physical world, including our bodies, are made up of five elements:
Space

Air

Fire

Water

Earth
According to Ayurveda, there are three primary life forces in the body called 'doshas' which called vata, pitta and kapha. It's Said that these determine the life processes of growth and decay. Dosha literally means 'that which darkens, spoils or causes things to decay' for when out of balance, they are the causative forces in the disease process.