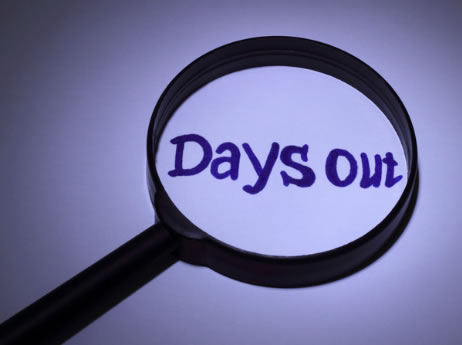 Please find below some recommended days out. They are listed in order of distance from Casa Torreta Blanca.
Balsa de Cela Roman Baths (20 miles)
Since time immemorial, hot water has flowed from springs just north of Tijola in Almeria province. The waters have been valued for their medicinal properties and the first written mention of them dates back to the time of the Roman occupation. A chance to swim with the little fishes!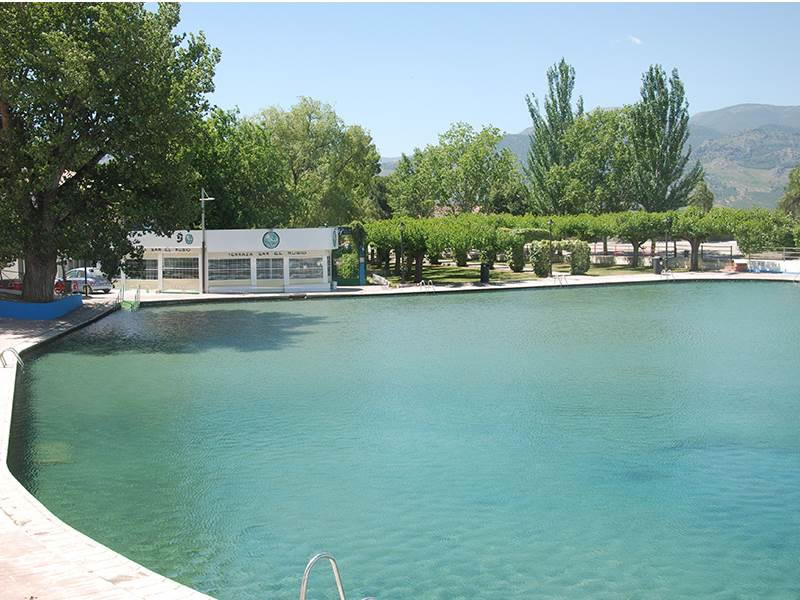 Santuario del Saliente (26 miles)
An amazing monastery with fabulous views and a good restaurant. The drive to the monastery is stunning too
Polaris Buggies (27 miles)
Combine the incredible landscapes of the area and 4x4 Polaris Buggies.
Lunar Cable Park (31 miles)
The Lunar Project is a state-of-the-art watersports and adventure complex.
Aquaglide:
Cool off on a hot day and challenge yourself by navigating our floating obstacle course! Open to everyone ages 5+ and with a 90-person capacity, our Aqua Glide is a unique aquatic adventure for families and individuals alike.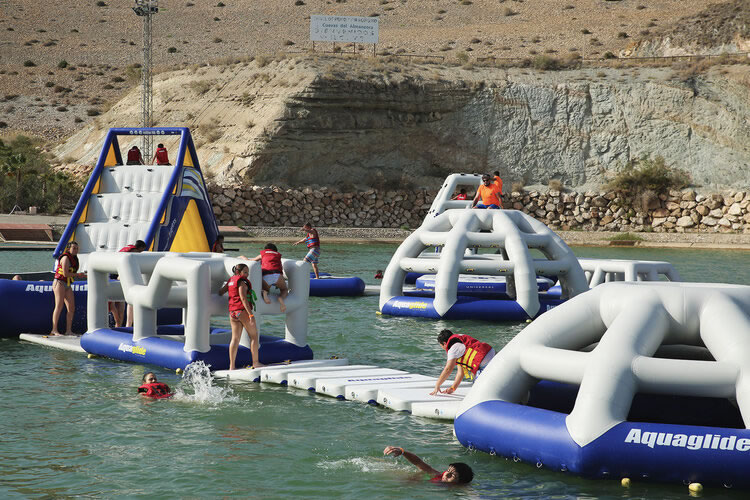 Kayaking:
Grab a paddle for SUP and kayaking along the channel or head over to our Aqua Glide course for some fun on the water. When you're ready to trade tranquility and light-hearted cheer for adrenaline - work out, run, hike, bike, board or work with us to host your own activity in the various spaces around the park. Want to take your adventure further? Visit some of our favorite nearby beaches, trails and sites.

Ninja Park:
Our self-dubbed "Ninja Park" is an outdoor workout zone that offers an exciting range of activities to test your endurance, strength and ingenuity in planning an efficient exercise circuit.
The park is particularly great for calisthenics training. This form of full-body workout (1) promotes bodily self-awareness and stability, (2) engages and strengthens each muscle group, (3) and expands the versatility of skills you could use to boost your performance in other sports.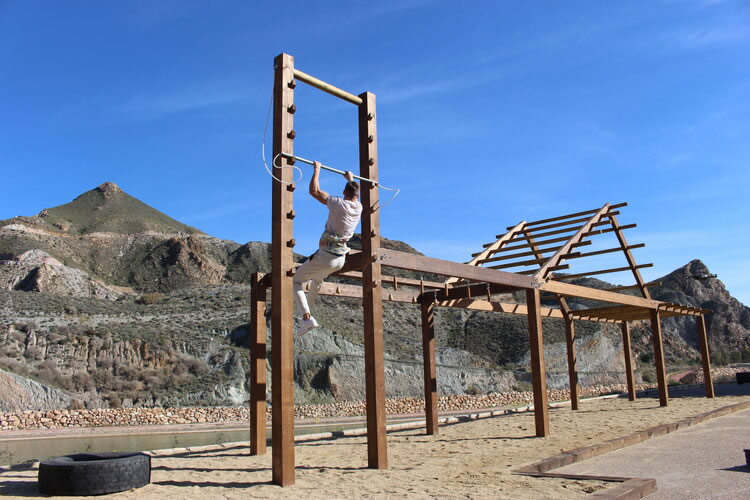 Wakeboarding:
Our 5-tower cable system allows for the practice of a range of water sports, including wakeboarding, water-skiing and kneeboarding. With a low-barrier entry, these sports are easy to learn for kids and adults alike. Better yet, you'll get to share your experiences on the water with friends and family, as the cable's 8-carrier capacity allows multiple people to ride at the same time.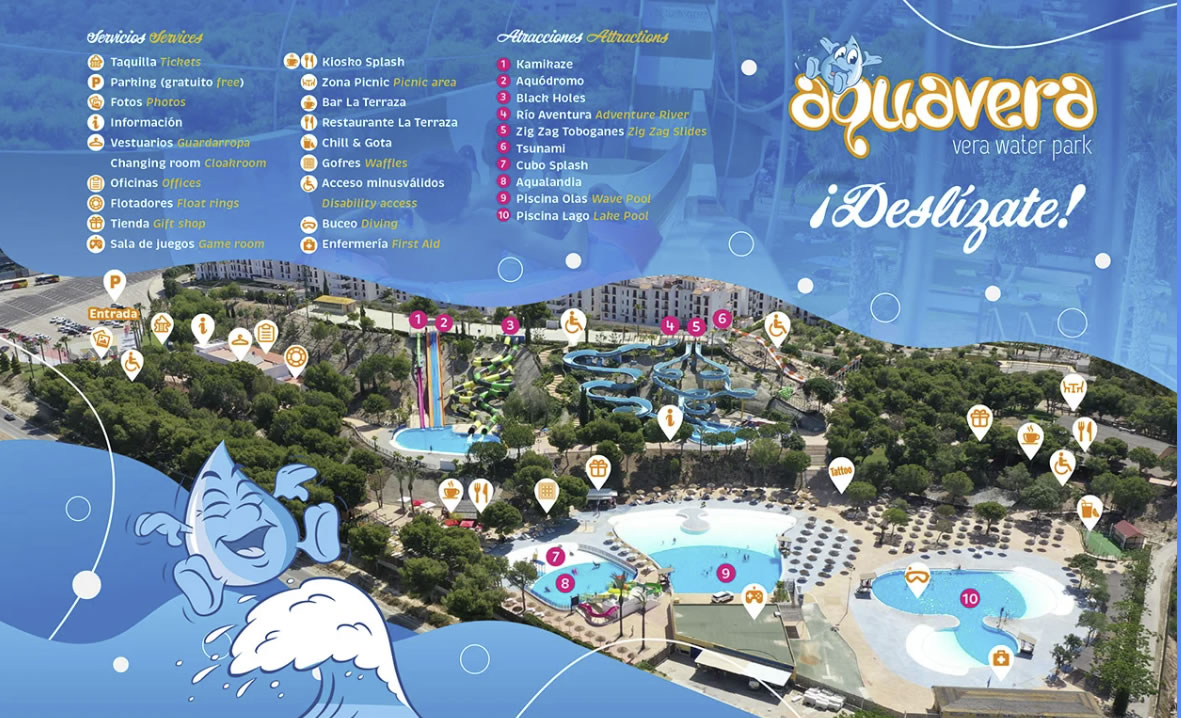 Nautical Centre Over Limit Sailing School (34 miles)
If you like sports, the outdoors and the sea, this is the place to go.
You can get started in the world of sailing - from mini-catamarans to full catamarans. You can practice surfing, windsurfing or wing foil, kayking or paddle-surfing.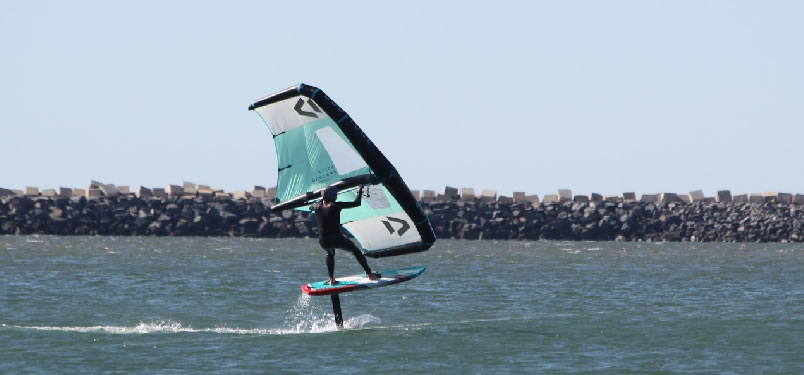 Tabernas Desert 4 Wheel Drive (38 miles)
Highly recommended. Tour Europe's only desert onboard a go-anywhere 4WD vehicle and discover a unique landscalpe that's been featured in movies such as Lawrence of Arabia, The Good Bad & Ugly. Learn about the geology & wildlife of the Tabernas Desert.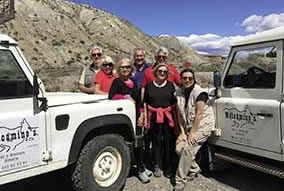 Desert Horse Riding (38 miles)
Explore the Tabernas Desert on horseback during a guided tour. Tap into your inner cowboy/girl as you marvel at the desert landscapes. Stop along the route to learn about the natural environment, nature, geology, history & cinema. On arrival at the ranch you'll be welcomed by your guide who will provide you with all your requirements and introduce you to your horse. You'll receive a short training session to get to grips with animal-friendly horse riding. Then you'll set off on a tour tailored to your level, supervised by an instructor.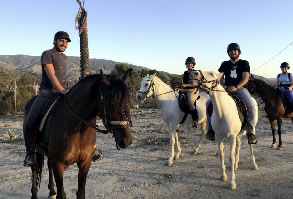 Mini Hollywood (43 miles)
This was the Hollywood film paradise for two intense decades, the 60's and 70's. For its scenes have walked illustrious actors such as Clint Eastwood, Brigitte Bardot, Anthony Quinn, Claudia Cardinale, Alain Delon, Sean Connery, Raquel Welch, Orson Welles. The Tabernas desert has unique, beautiful and enigmatic landscapes that recreate scenes from legendary movies of the cinema history, such as Lawrence of Arabia, Cleopatra, The good, the bad and the ugly, Death had a price or Indiana Jones and the last crusade.
An original Mediterranean theme park with live shows, a huge zoological reserve with more than 800 animals of 200 different species, pool areas, large range of restaurants (food very good in the big restaurant) and more. Includes Western Show (excellent), Can Can Show (not seen it yet) & Parrot Show.

Fascinating musem of cinema, carriages and not forgetting the cactus garden.
The Aquatic Zone has a themed pool:

Caves of Sorbas (48 miles)
In the "Karst en Yesos de Sorbas" Natural Park there are more than 1,000 cavities excavated in plaster, with a large number of galleries full of stalactites and stalagmites, and with kilometres of galleries excavated in the gypsum rock, a crystalline rock that reflects light of the helmets of those who visit them.
Cuevas de Sorbas carries out a series of speleological itineraries through some of the most representative caves of the Karst.

Nijar (61 miles)
We love this little village and we think it's well worth a trip. Níjar is renowned for its superb handcrafts in pottery, ceramics and textiles. This exceptional corner of Andalusia is a stunning natural enclave, right on the edge of the Caba de Gata Natural Park. It has been described as one of the most picturesque towns in the whole of Spain. Situated at the foot of the mountain range, forming a very attractive group of buildings due to its well preserved structure of Arabic origin, labrynthine, narrow streets, with its white houses, its Mudejar church, its craftwork and the friendliness of its people.