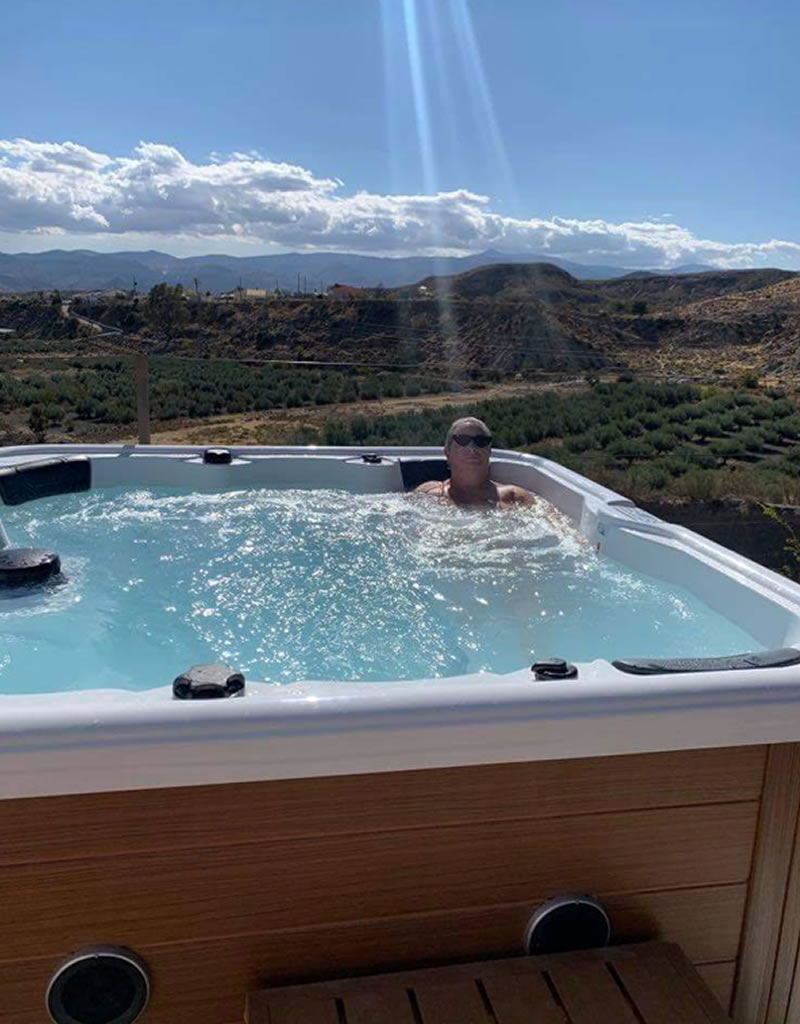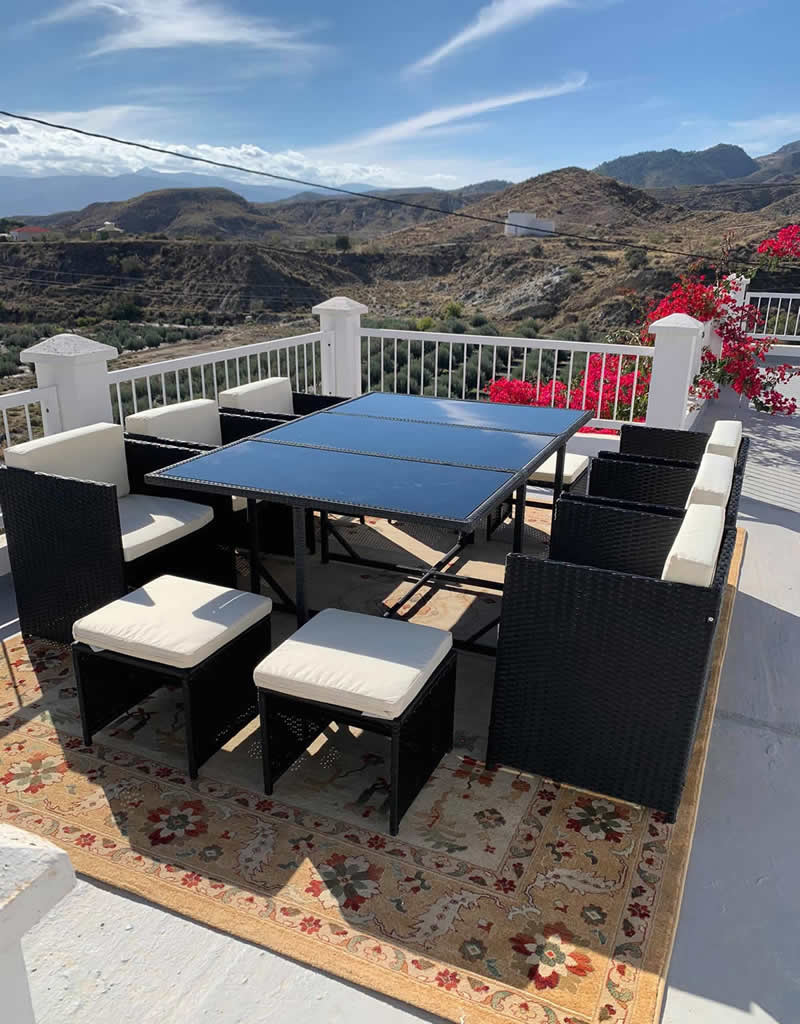 Includes:
Welcome Mocktail of the Day
Relax around the pool, the deluxe hot tub or our extensive terraces
Choice of one 45-minute treatment (see list of treatments below)
Lunch:

Select of rustic breads, marinated olives & dipping oils
Sharing platters of cured meats, cheeses & pates (special diets can be catered for on request)
Sangria or sparkling wine, or soft drinks
Fresh fruit platter
Freshly brewed coffee/selection of teas
Minimum 3 people/Maximum 6
Start time: 10am/11am depending on numbers
Bar service & specialty coffees will be available at additional cost
Cost: €75 per person
CHOOSE FROM ONE OF THE FOLLOWING 45 MINUTE TREATMENTS:
Facials
Ayurvedic Face Massage (Mukhabhyanga)
Using authentic Ayurvedic products it includes cleanse, tone, exfoliation, massage & mask.
This treatment relaxes the face muscles & stimulates the micro-circulation & flow of lymph, thereby promoting generation of healthy, younger looking skin.
Tibetan Sound Healing Crystal Massage
Holistic Therapies
Works on the theory that the human body comprises 10 zones & pressure points on the feet which relate to the various organs of the body within designated zones. By applying pressure to one part of the foot, it not only benefits the feet, but also the rest of the body. Relieves stress & tension, improves circulation through nerve & blood supply & helps to achieve normal functioning level.
Tibetan Acu-Sound Therapy
Massage (these will normally be carried out with Patrick)
Chakra Basti (Oil reservoir therapy)
The word Chakra means wheel or disk and Basti stands for a retaining or holding . Chakra basti, also called nabhi basti, because it is applied to the stomach region.
Nabhi, the umbilicus, is considered as marma in Ayurveda. Marma (vital point) is an anatomical area where arteries, tendons, flesh, veins, bones and joints meet to form the location of life.
The treatment involves applying warm Ayuredic oil to a contained area (hand-made with dough) and allowing it to penetrate for 20 minutes. The 'wash' creates very deep penetrating heat that allows the healing qualities of the oil to infiltrate the tissue.
Treatment starts off with a back massage, before the basti cleansing, accompanied by somes sound healing
Cupping Therapy (Jane's speciality)
Deep Tissue/Remedial Massage (Pat's speciality)
Hasta Abyhanga (Ayurvedic arm & hand massage)
Nabhi Abhyanga (Ayurvedic Stomach Massage)
Padabhyanga (Ayurvedic leg & foot massage)
Tratamiento Bronceado: Our signature treatment
Male Grooming
Includes cleanse, tone, massage & mask.
Luxury Hot Towel Wet Shave (with Pat) 
Download brochure, book or ask any questions